The production of the latest order of the German customer's carbon steel nipple has been completed.According to the production data of the contract,we control the production time and quality of the products strictly.And finish the production within the time stipulated in the contract.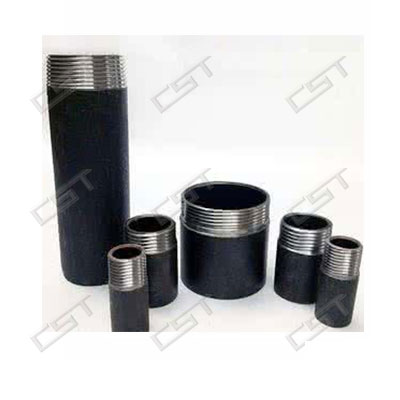 After the production of all the order, the inspector in our factory inspects the product including the appearance,size, length,unit weight,thread, zinc coating and packing strictly. Our inspector made a careful inspection,and the inspection in all aspects has verified the conformity of the product.(Thread measurement for thread pipe fittings)
After determining there is no problem of the products, we have informed the customer about the delivery. And the customer choose their own forwarder for the goods. As FCL cargo, we have chosen the forwarder to carry the container to our factory to catch the products. With this method the products in good pack need not to pack in the port, avoiding the problem appeared in the process after the products to the port of loading and unloading.
The completion of the order is not the end, we have been working hard for the new order.